The Association of Healthcare Value Analysis Professionals, Inc. (AHVAP) Certification Center is launching two new badge buddies to highlight your CVAHPTM certification to your colleagues, patients, and employers. 
Two sizes are available to choose from: 
Size 1: 2 1/8 x 4 3/8 (Vertical)
Size 2: 3 3/8 x 3 1/8 (Horizontal)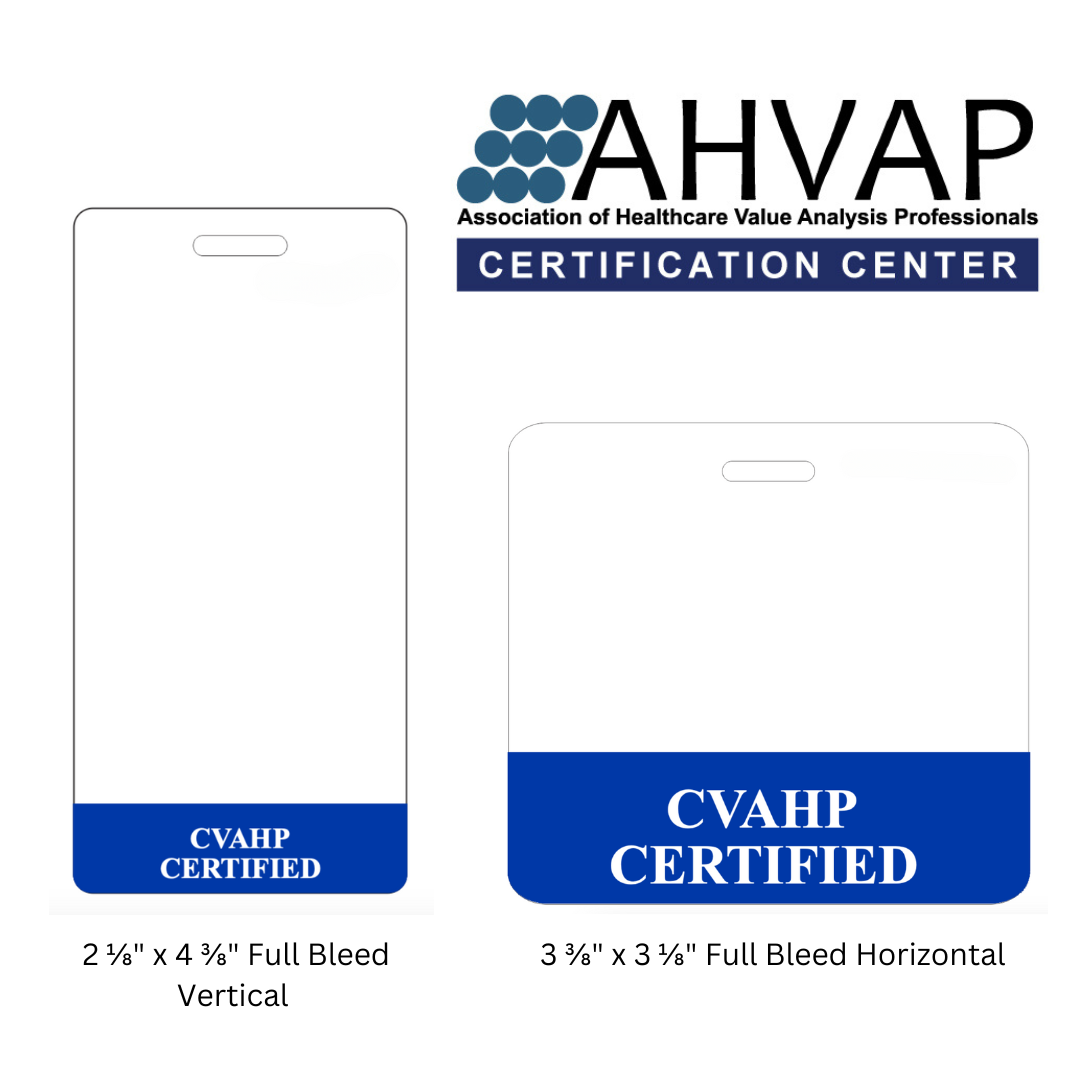 To order your badge buddies, use the link below. Prices include shipping and handling. Current certification status will be verified before orders are fulfilled and shipped. 
Badge Order Form: https://ahvap.memberclicks.net/CVAHPProducts