Welcome to the AHVAP Certification Center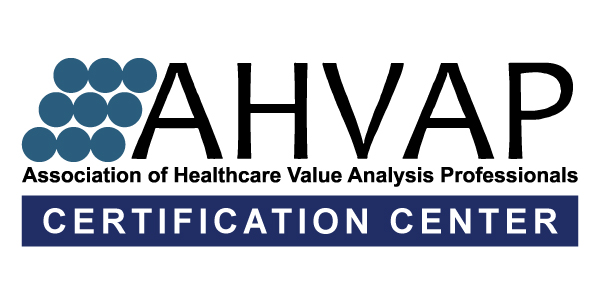 The AHVAP Certification Center is an independently governed and operated subsidiary of the Association of Healthcare Value Analysis Professionals, Inc. (AHVAP). 
The AHVAP Certification Center currently offers the industry's only Healthcare Value Analysis professional board certification, the Certified Value Analysis Healthcare Professional (CVAHP) designation, and has recently launched multiple micro-credentialing programs. To learn more about our offerings and become certified, please use the menu links to explore our revised website. 
The AHVAP Certification Center is internationally recognized as an ISO 9001: 2015 Quality Management Systems Certified Organization by Skillfront. 
For questions regarding all certification programs, please contact [email protected].