Symposium on Healthcare Value Analysis & Infection Prevention
Tuesday, May 24, 2022
to
Thursday, May 26, 2022
Category: AHVAP Events
---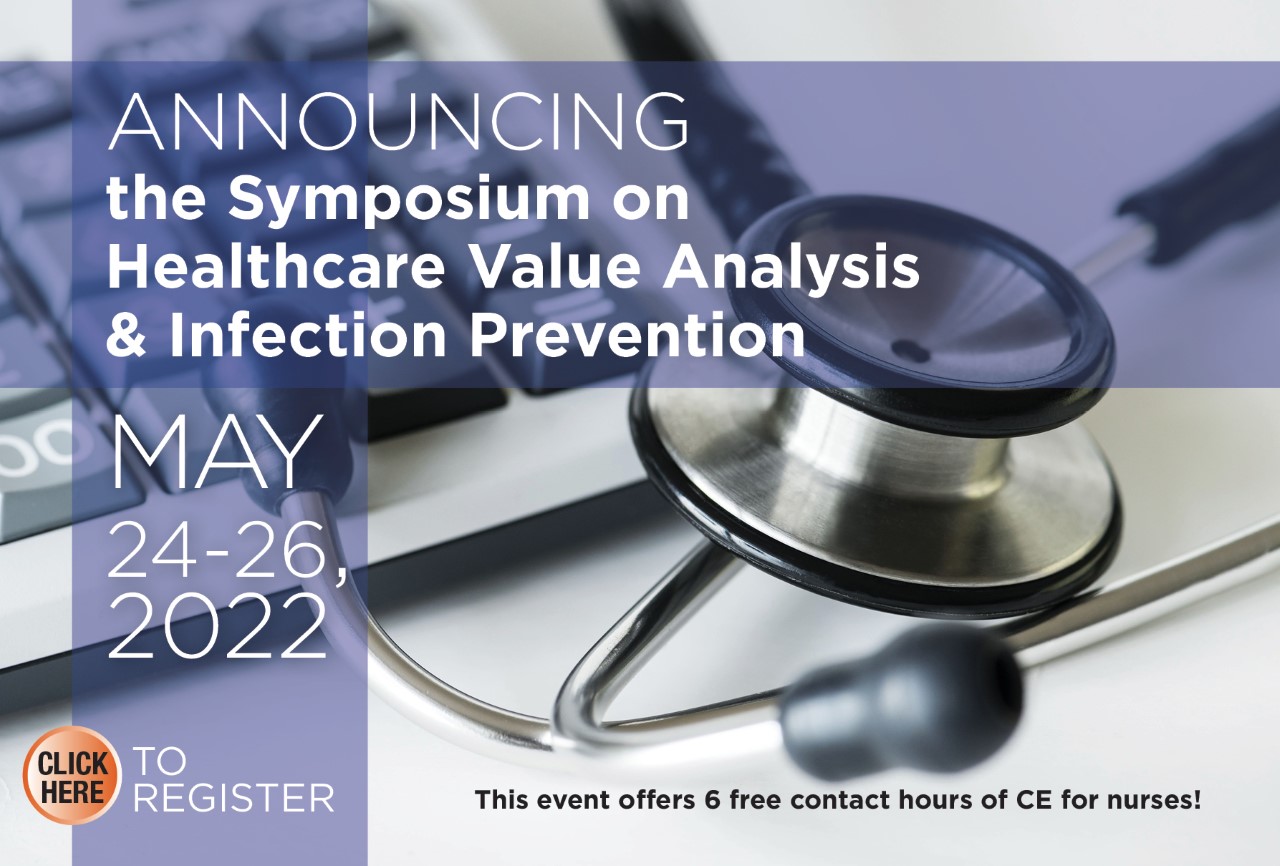 Symposium on Healthcare Value Analysis & Infection Prevention
The virtual Symposium on Healthcare Value Analysis & Infection Prevention, to be held May 24-26, 2022, will explore imperatives relating to healthcare value analysis and infection prevention, and these disciplines' impact on the products and processes clinical end users depend on daily. Learn from the experts who are leading these initiatives and engage with them directly in live Q&As following the presentations.
 Healthcare Hygiene magazine, the Association of Healthcare Value Analysis Professionals (AHVAP), and The Pearce Foundation for Scientific Endeavor/Environmental Services Optimization Playbook (EvSOP) are partners in this endeavor, underwritten by Cintas Corporation.
All sessions will roll out May 24-26, 2022 and will continue to be available on-demand through Aug. 26, 2022.
This symposium will offer 6 free contact hours of nursing continuing education (Healthcare Hygiene magazine/Keystone Media Inc. is an approved provider #17500 of the California Board of Registered Nurses). 
---